Building Resilience in Kids: What Bluey can Teach Us
by Adina Levy
We ALL learn new things by trying, trying and trying again. Resilience is when you can cope with the set-backs, and keep at it, and then you GROW 🌷 Read on for how we can build resilience in kids.
The other night I was watching Bluey with my family – a favourite Saturday evening activity for my 2 year old, and let's face it, for us all!
The episode is called 'Bike', and it's the most beautiful depiction of how growth and learning happens.
We watch Bluey, her sister Bingo, and two friends Bentley and Muffin all try to do new, tricky skills.
Bluey's learning to ride her bike. Bingo's trying her hardest to drink water from the bubbler. Bentley is working on reaching the monkey bars and Muffin is gaining skills in the area of putting-on-her-backpack.
We're taken on an emotional journey with these pups. Muffin tries and tries and tries to get her backpack straps on.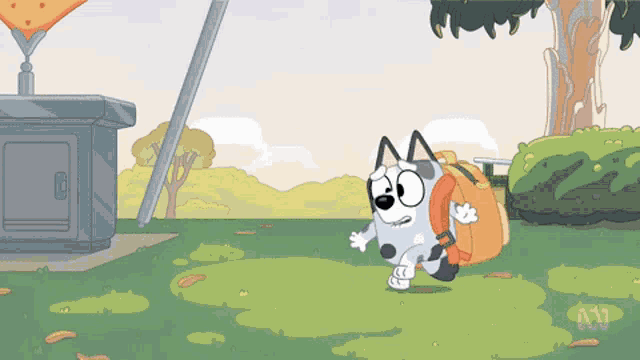 She gets so frustrated that she ends up jumping on her bag… (will she do it??? stay tuned!)
Bentley's struggle is real, to us all I'm sure. When was the last time YOU said this to yourself? What about your kid?
"Why can't I do this straight away?"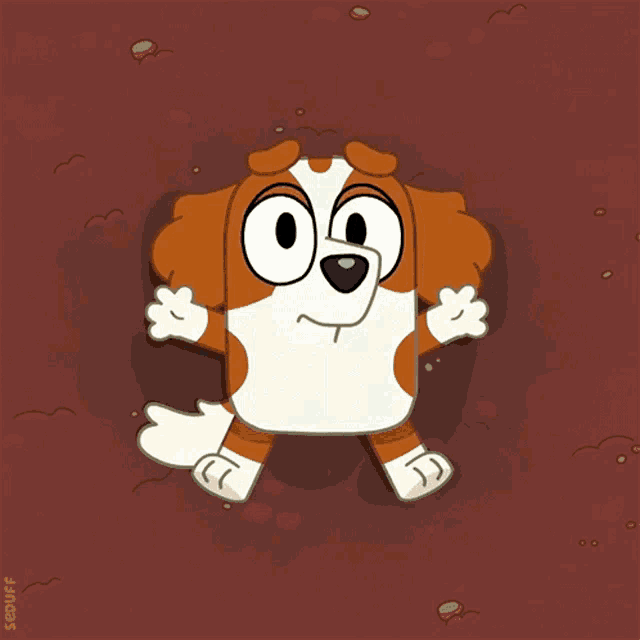 So how does it all end? It's a children's show so you're right, happy endings all around.
Muffin stops, takes a breath, collects herself and tries an entirely different method of getting her backpack on. She does it!
Bentley watches another dog achieve the goal he has been reaching for. Feeling both envious and inspired, he gives it another go by climbing up to the monkey bars in a different way. Success!
Bingo thinks outside the box to reach her goal of a drink of water, pushing the bubbler button for AGES to make a puddle. Smart approach and she achieves her goal!
Inspired from seeing her friends try their hard, new things, Bluey hops on her bike and tries riding again – another win!
What can we learn from Bluey about building resilience?
All of these brave doggos teach us:
Learning new things takes trial and error
We all need resilience to be able to cope and jump back up when things don't go well
We practice resilience every single time we push past the hard feelings that tell us 'give up', and just keep trying
When our friends and family are in our corner cheering us on, this can be a huge help to encourage us to keep on going!
What helps kids (and puppies) build resilience?
Give your child praise for their efforts not their results "you tried so hard at that!" "Well done giving it another try!" "It was tricky, but then you tried it a new way and you got it!"

Model resilience and talk aloud about how YOU cope with trying new things, facing struggles, staying calm, and encouraging yourself to keep on going
Help your child learn the words for their emotions and the journey they need to go on to try new things. "You're feeling frustrated. It's hard when you keep trying and trying. Let's pause, breathe, and think of another way to do it!"